ATSG CONFIRMED FIX
U660E - 6 speed - 2007 TOYOTA Camry - 3.5 liter V6 engine
The complaint: Harsh shifting and no 5th or 6th gears.
Cause: Broken wire at knock sensor connector. P0328. (Knock Sensor 1 Circuit High Input)
Correction: Repair damaged wiring.
Part numbers related to the repair: N/A
Year Make and Model of the Vehicle: 2007 TOYOTA Camry with 3.5 liter (2GR-FE) V6 engine
Mileage: N/A
Shop Name: ALL TRANSMISSION WORLD
Transmission: U660E
Additional Notes: Vehicle came in with a complaint of hard up and down shifting, with no shift up to 5th and 6th gears. A quick scan revealed a code P0328. (Knock Sensor 1 Circuit High Input)
No transmission codes or any other faults were present. This code could not be cleared and the harsh shifting with no upshift past 4th gear was noted from the get-go. The shop was familiar with knock sensor faults causing no shift to 4th gear in earlier Lexus/Toyota vehicles equipped with the U140-240 series units and also no shift to 5th gear in Lexus/Toyota U150-250 series units. The aforementioned vehicles would lose the command for high gear but would not exhibit harsh shifting.
It was decided to remove the upper air plenum to access the knock sensors when the broken wire was noticed at a knock sensor connector. The wire was repaired and the air intake plenum re-installed. The car was road tested to confirm the return of 5th and 6th ranges as well as proper shift quality was restored.
Pictures: Included below
Find thousands of Confirmed Fixes, Quick Reference Guides, Bulletins & Video Tutorials in the ATSG Member exclusive Tech Library along with unlimited calls into the tech hotline by joining ATSG today: https://bit.ly/ATSGmembership
<![if !vml]>

<![endif]>
<![if !vml]>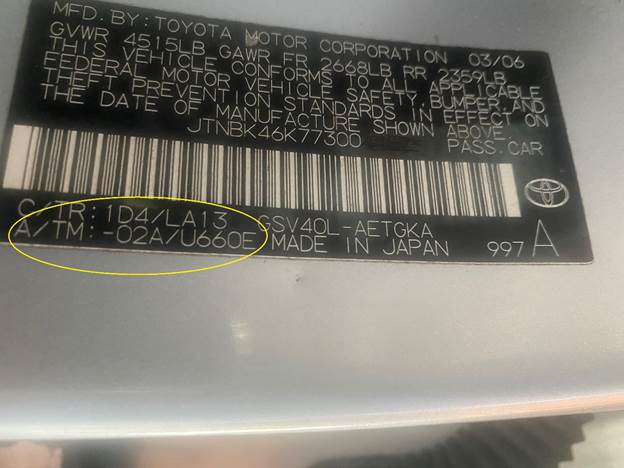 <![endif]>
<![if !vml]>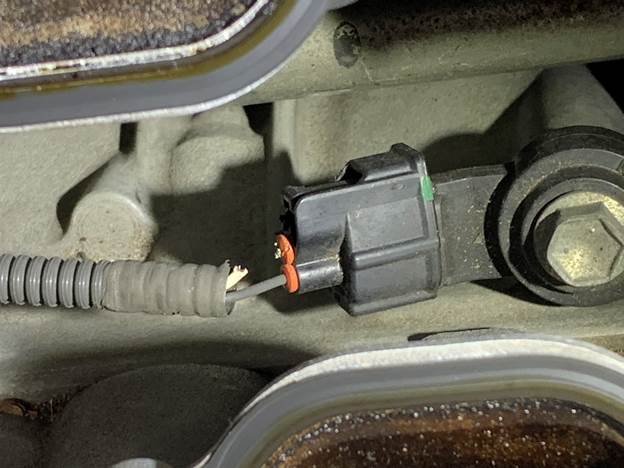 <![endif]><![if !vml]>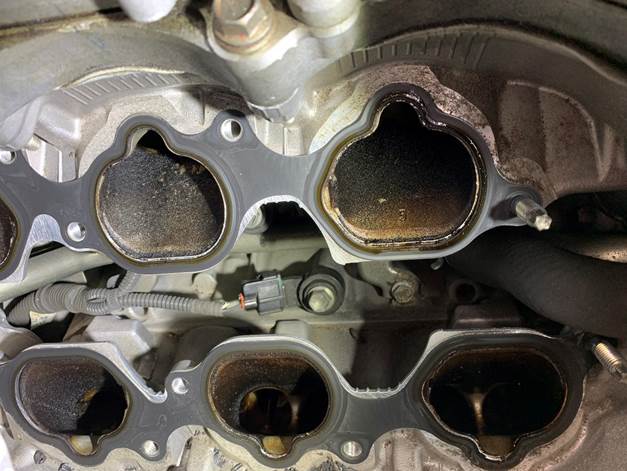 <![endif]>